Availability of Results
There are a large number of various test each requiring different time scales to produce results, but normally patient requests for details of their laboratory results should be made 7 days after the test was taken.
Generally, the nurse or doctor will advise how many days to allow before enquiring about results or whether it is better to return to see the doctor again to discuss the results.
This allows time for:
the laboratory to return the result to the practice
your doctor to interpret it
the receptionist to file in your patient record, ready to give the result noted by doctor when you call
Some tests can take 14 days to produce a result; normally your doctor will inform you of this fact when requesting the test.
Most blood tests are taken by our Health Care Assistants who support the nurses as part of our nursing service.
How to request your results
You can request results by phoning Reception. As the telephone is very busy during the early part of the day please telephone for results between 2-4pm.
Please note: Our Administration Staff are not qualified to comment on results. It is your responsibility to check them and make any necessary follow-up with your GP or Nurse Practitioner. The Receptionist will be able to let you know if the doctor wants to see you or if the result of your test requires further action.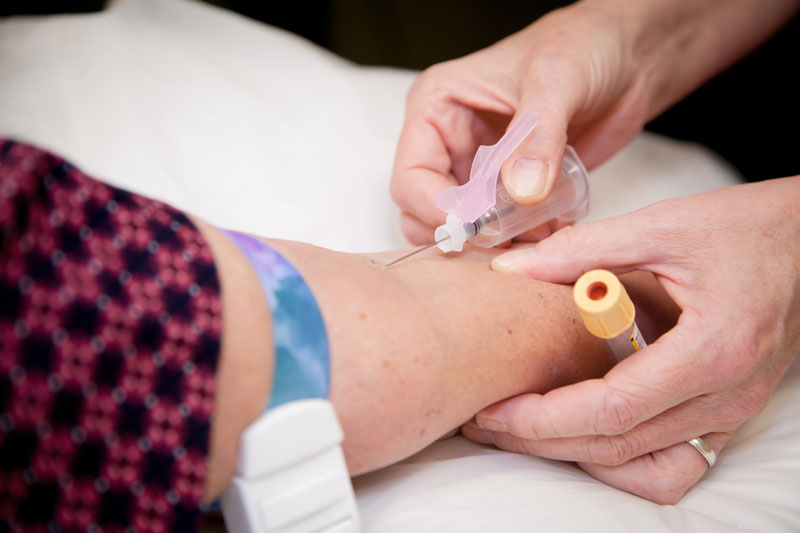 A nurse taking a blood sample from a patient
Cervical Smear results
Cervical smear results are currently taking 6 weeks and are posted out to the patient directly by the laboratory.
Very occasionally test samples do not reach the intended laboratory and you may be asked to repeat the test.
Hospital Test Results
If you have tests in hospital the results will normally go directly to your hospital doctor and it is the hospital doctor's duty to inform you of these results. Please contact the hospital department for these test results.
About Tests: NHS Inform
If you would like to read more general information about the tests and why we take them, please see Tests and treatments on NHS Inform.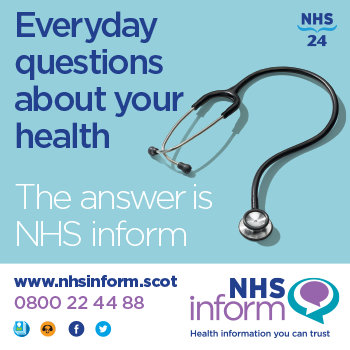 Your confidentiality
Please note that we do have a strict policy regarding confidentiality and data protection.
In this respect we will only give out results to the person they relate to unless that person has given prior permission for their release.
Should you wish to nominate someone who can receive confidential medical information on your behalf please complete a Third Party Consent form and return to the Practice.